Objective
When planning campaign ideas we gave ourselves an objective, drawn from our meeting with General Manager James Butler. The following points are what we have developed throughout the planning, creation and execution process in order to produce content that is of high quality, exceeding James' expectations.
To get more people to realise that Christchurch has so much to offer.

For people to see Ramada Suites as an affordable, central place to stay.

Guests consider Ramada employees to be approachable.

To change the common misconception that Christchurch is boring.

To convey the city's diversity and culture through art, infrastructure and activities.

To display Ramada Suites' unique selling points; its location, affordability and the staffs constant efforts to go the extra mile.
Brand Story
History
Ramada Suites goes the extra mile. While the hotel is part of the internationally recognised Ramada brand and Wyndham Group, it is based in the middle of the Christchurch CBD. The hotel acts as a base for guests to explore the Garden City's incredible eateries such as the Boxed Quarter, Little High and Riverside Market and activities within walking distance such as the Botanic Gardens, mountain biking and the many beaches in the Christchurch area.
Since the hotel opened in 2015 it has had a focus on making sure guests have the ultimate customer experience. Whether this is their extraordinary staff, quality amenities and appliances, unlimited WIFI or complimentary onsite parking.
Ramada Suites also endeavours to find out unique personality traits within each customer in order to make their experience truly special. Whether this is setting up a room to a particular preference for a guest or blowing up balloons and putting up a banner for someone's birthday, Ramada Suites will do it. This is reflected in the universal praise in the customer reviews consistently commenting about the great location, practical rooms and incredible service from staff.
Target Audience
The target audience is 25-35 year old working professional couples as the Ramada Suites already have a secure corporate base and its rooms offer growth to couples.
There are 43 rooms, made up of:
3x 2 bedrooms

9x 1 bedrooms

31 studios
The make up of rooms will be suited to a surge in couples.
This demographic is used to traveling overseas but have not been able to do so due to COVID-19. Our campaign will capture all tourist attractions Christchurch has to offer as an alternative way to travel and experience moments they'll treasure forever.
The campaign will always loop back to Ramada Suites, being the place to stay at the end of a long, adventurous day. As they are working, this couple have a disposable income, allowing them to afford tourist spots and stay at the Ramada Suites.
Ramada Suites is located on the outskirts of the Central City with the majority of activities just a short walk away. This is a huge draw card for this couple as they are active people who enjoy walking to their destination.
Distribution
Ramada Suites brand story would fit perfectly on their website, social channels and a few broadcast mediums. The way the content is shared needs to differ between platforms as a way to capture the consumers attention.
Website
Ramada Suites current website has a short blurb about key features each room offers guests and some insight into its history. The website should include a new page titled 'about us' to present more information.
Creating a new page tab would allow the brief information to be expanded on. This could also allow the homepage to be less cluttered and overwhelming for potential guests.
25-35-year-old young professionals are constantly consuming marketing campaigns and advertising. To draw this demographic into the website, it needs to be slick and enticing enough for them to engage with the content, reviews, offers, and the Ramada story.
Social Media
Compared to the website, sharing the brand story on social channels must be short and simple. This demographic actively keeps up with news events through following a range of news accounts, some with the presentation of seriousness and others taking an informative but relaxed approach (e.g. there is a difference between how news outlets like CNN and shityoushouldcareabout approach informing news to their followers.) Because of this fact, they like being informed, it is important for Ramada Suites to share their story, but it is the approach which is key in successful engagement.
We are aware there is no Instagram account for Ramada Suites Christchurch. To engage with said target audience, we recommend creating an account. This would benefit the business in terms of reachability.
Anniversaries
An example to share Ramada Suites brand story on social media would be on their anniversary (when the Christchurch hotel opened). It would be as simple as posting a photo of the building, or a local Christchurch activity the staff are enjoying in celebration, the perfect opportunity to share their story. The caption could include a short blurb,'on this day,x amount of years ago, we opened the doors of Ramada for the first time! x years later we're still going strong gaining positive reviews based on our fantastic central location and customer experience! Have you checked out our birthday deals on our website?' This last sentence calls the user to action by enticing them to visit their website which at the end of the day is the goal when using social media.
If there's a staff member's birthday or even a guests birthday, sharing a photo on social media showcasing what Ramada Suites does to celebrate important days. The caption for a staff's birthday could be 'it's staff member Matthew's birthday! To celebrate we're taking a quick walk from the Ramada to Little High for a birthday lunch!' For a guest it could be a photo of a goodie bag the Ramada made for them explaining 'we go above and beyond to give our guests the best experience when staying at Ramada Christchurch.' Simple with a local angle that still shares their story.
Broadcast Media
To adapt Ramada's brand story to broadcast media, there are various routes to go down, including:
Radio advertisements- Taking a personal angle instead of a standard advertisement.
Magazine article- Submitting an genuine 'who are we?' story. Taking the angle of how Covid-19 has affected the Ramada Suites, what they've done in the midst of this pandemic along with its history & how it came to be in Christchurch.
Press Release Articles
Importance of a Press Release
A press release can be published on the website, picked up by media outlets, and stories of interest can be pitched to the suitable person. They can include achievements, events, new attractions, and unique stories or experiences.
Tips
Include facts and figures to make it easy to understand, where possible eg. enough beer to fill a swimming pool.
When calling or or emailing journalists, be mindful of the time. Don't call just before the hour or on the hour when they are fully focused on the bulletin about to run.
News companies don't tend to run the same angle of a story, so think of where it fits best and if there are other angles to it.
A modern city rising around Ramada Suites
Christchurch is an ever changing city. 10 years ago the city was left in rubble after the Canterbury earthquakes, but now a modern vibrant city has risen from the ashes of the disaster. Whether it is World class eateries, incredible walks, exhilarating music festivals and exciting adrenaline filled activities the Garden City truly has it all for a weekend away in your own backyard. The Ramada Suites is a hotel based in the CBD of the South Island's biggest city and is perfectly positioned to experience all this and more.
Riverside Market
One of these incredible new facilities is the Riverside Market. The Riverside Market opened in the central city just over a year ago taking over the site of the infamous container mall and transforming the site into a hub of both domestic and international food, wine and beer. The market sports 30 independent food stalls and 40 fresh produce stalls within its 3,500 square metre floor plan. The huge number of local stalls from businesses in Canterbury not only is beneficial to the community, allows tourists from around the country and beyond to try what the region is producing but also allows for less packaging and travel to create the products making the markets extremely environmentally friendly. The Riverside Market is a less than 10 minute walk from the Ramada Suites.
"The market gets around 10,000 people a day on average" said General Manager of Riverside Market, Mike Fisher. "Riverside is the best of Canterbury's producers from the little small farmers from across the plains through to our big established restaurants and eateries. It's the best of all the food and produce you can get in Canterbury" said Fisher. "Riverside is important to not only showcase the best in the region but a place where the community can come and celebrate the culture of the city" he said.
Little High
Little High is at the southernmost end of the infamous High Street in Christchurch's CBD. It features eight locally run and family businesses and is an absolute must for any visiting the Garden City, whether you are planning on getting sushi, wanting to try a now famous Bacon Bros Burger or devour a wood fired pizza there truly is nothing like Little High! Little High is less than a five minute walk from Ramada Suites.
The Boxed Quarter
The Boxed Quarter is a defining piece of Christchurch's modernisation. Based on the corner of St Asaph Street and Madras Street as its boxy architecture looms over the city streets. Whether you are looking for food, drinks, music or a haircut the Boxed Quarter has something for you! Across the building there are also sprawling works of murals, the walls reflecting the colour and creativity within the complex but also demonstrating the huge amount of talent the Canterbury City has in the art spaces which became often centre pieces across the city after the earthquakes. The Boxed Quarter is less than a five minute walk from the Ramada Suites
The future of Christchurch
Christchurch is only getting better and better. Over the next few years huge anchor projects will be completed such as the Metro Sports Facility, Te Pae the Christchurch Convention Centre and the new 35,000 seat covered stadium perfect for one of New Zealand's rugby capitals and will be literally just across the road from the Ramada Suites. So whether you are planning a trip to the Garden City next week or next year you will not be disappointed!
Where to distribute
It would be best for this story to appear in local lifestyle focused magazines. One of these Magazines could be the lifestyle magazine Wild Tomato. This is due to the fact that this magazine is based in our target audience and has a focus on local tourism. While the article could be released at anytime of the year it would be best released in Summer as this part of the year is when it is easiest for people to travel around the city and they can see Christchurch at it's best.
Another platform to take could be Instagram stories where photos are taken of each location, showing the buzzing atmosphere. Text would be included explaining how far away the Ramada is from said location.
Its focus is to demonstrate how central the Ramada is and how Christchurch is becoming a more exciting destination every year, and that while travelling to these new places the Ramada is the best place to stay.
It is relevant to the client as James has demonstrated that he would like our advertising to focus on experiencing Christchurch and Ramada suites enabling people to do this rather than the hotel being the exact focus of the marketing. It also offers the opportunity to humanise the business and expand on some of the aspects of this angle Ramada Suites Christchurch has already expressed in their marketing on their website with their 'to do list' in Christchurch.
This story would be best to be released during mid December. The Christmas and New Year holiday will be on everyone's mind as they begin to turn off work mode and enter holiday mode. Reading an article on Christchurch might peak their interest in visiting this beautiful city just in time for summer!
Contact details for Our New Zealand:
Our New Zealand editor Jo May
joanna@transtasmanmediagroup.co.nz
Contact details for Wild Tomato:
Wild Tomato editor Lynda Papesch
021 073 2786
lynda@wildtomato.co.nz
Summer festivals heat up in Christchurch
The seasons are changing. We are starting to put away our beanies, jackets and gloves and replacing them with caps, bucket hats and sunglasses. As Summer approaches the weather isn't the only thing heating up. The festival season is also coming up fast and Christchurch is shaping up to be a great place for it!
Canopy Festival

Imagine combining an exciting, lively music festival while being under the canopy of trees in one of New Zealand's most beautiful parks. If this sounds like your cup of tea make sure you get tickets to the Christchurch Canopy Festival. The one day music event is perfect for a day out and features an incredible line up of House and drum bass artists and two separate stages. The festival is perfect for a day out and will take over North Hagley Park on the 28th of December 2020 and is just a 15 minute walk from Ramada Suites.
The Great Kiwi Beer Festival

There's not much better than a few beers in the Summer sun but what if you combined this with live music, great local food and interactive workshops and beer tastings? If this sounds like your kind of brew then you need to head along to the Great Kiwi Beer Festival in Hagley Park this Summer. The festival started in 2011 and has been growing ever since and 2021 looks like no change to this with 300 plus beers on tap, 40 craft brewers, 35 street food vendors and music from the Black Seeds, Hollie Smith, Thomas Oliver, Volts & Scrooge.
The festival will be held on the 30th of January 2021, is 18+ and is just a 15 minute walk from Ramada Suites.
Electric Avenue
Over the last few years Electric Avenue has not only become a staple event in Christchurch but nationally as well with artist lineups that just seem to get better and better year over year. While international festivals have pretty much come to a halt due to the Covid-19 pandemic Electric Avenue is promising to keep to their now tradition of having some of the best lineups in the country with artists headlining such as Benee, Fat Freddy's Drop, Kora, Ocean Alley and L.A.B to name a few. More than 20,000 people were at the festival last year and it's shaping up to be the same this year so get your tickets now!
Electric Avenue will be held on the 27th of February 2021 in Hagley Park, is 18+ and is just a 15 minute walk from Ramada Suites.
Selwyn Sounds
Selwyn Sounds is celebrating its 5th anniversary this year by putting on an absolutely incredible lineup of music, food and drinks. The festivals aim is not only to put a spotlight on the live acts that will be taking the stage but also the unreal food trucks on offer and the packed bars on show to quench your thirst in the hot Canterbury sun. But major artists will be a draw card to keen festival goers with acts such as Jon Stevens Noiseworks & INXS collection, Stan Walker, Annie Crummer, Nathan King, Jason Kerrison, and the LadyKillers to name a few. There will also be free sunscreen and water available to all attendees to make sure everyone can have a great day out, bring some camping chairs, come together with mates and share a drink or two in the sun. Selwyn Sounds will be held on the 6th of March 2021 in Lincoln just a short 20 minute drive away from Ramada Suites.
Selwyn Sounds will be held on the 6th of March 2021 in Lincoln just a short 20 minute drive away from Ramada Suites.
Six60 in Hagley Park
Six60 have gone from strength to strength over the past year. Selling out Western Springs twice in Auckland and making their Six60 Saturday concerts a household name over the last Summer. This year the Six60 Saturdays are back and better than ever with Christchurch securing a concert with the infamous Kiwi band on Saturday 6th February 2021. The band will also be joined by a collection of Kiwi artists such as Drax Project, Dave Dobbyn, Broods and Miamoa so it will definitely have something for everyone.
It's clear that Christchurch will be one of the places to be this Summer so if you are looking for some fun in the sun over the festival season be sure to get down to the Garden City.
Where to distribute
This article is essentially an advertising piece for Christchurch therefore an obvious place it could be published by would be the city's tourist company Christchurch NZ. They have a website where they produce articles about things to do in Christchurch, new events and general news about the region. Therefore this article would make perfect sense for them.
Contact details:
Keith Lynch content and communications manager for Christchurch NZ
027 2250264
keith.lynch@christchurchnz.com
A turbulent time for the hotel industry
The hotel industry has changed dramatically due to Covid 19. There are no international tourists filling up the buildings, some have been turned into isolation facilities and others have been left to house the keen Kiwi tourists wanting to travel their own country.
The lockdown
James Butler, General Manager of Ramada Suites, said that the lockdown period was incredibly difficult for the whole industry however, that the hotel had particular benefits in keeping afloat during the period. "Being a smaller property with only 44 rooms we were able to go down to skeleton very quickly." Butler also said that the wage subsidy was hugely important. "We were very lucky with the subsidy, that was something that was assessed immediately and put in place straight away."
The changing alert levels had a huge impact on how businesses could function and potentially even stay open. Words such as masks, PPE and Covid Tracer QR codes have become commonplace in every industry. Each alert level had its different effects in which it was no different for Ramada Suites.
"We went from 80 percent occupancy in March to 5 percent in 48 hours."
Butler said that while the change from alert level 4 to level 3 didn't do much for the business the real change was from levels 2 and 1. "Alert level 2 was the one. It created significant changes, not immediately but with regional travelers there was some stimulation."
It took many organisations coming together such as Christchurch NZ and the businesses in the SALT District to encourage and create a strong local tourist campaign. Butler said that the move to level one was fantastic as it allowed more corporate guests to stay.
The pros and cons of not being an isolation facility
When the Covid 19 isolation facilities were planned out at the start of the year all hotels had the ability to see if they could be used. Ramada Suites decided not to be part of the government scheme which had its cons. "The con is that we weren't able to get it over the line and get that 100 percent occupancy every day, every month." The major pro has been that Ramada Suites has not been jeopardised in terms of their branding.
"Ramada Suites Christchurch is now flying the national flag not being an isolation property. That speaks volumes to our guests, visitors and transparency around the country, people realise that these facilities aren't probably places people will want to stay in. So it will pay dividends for us, putting it out to the country we are safe, clean and didn't take that line of business it's got to pay benefits."
The future of the hotel market in Christchurch
The government contracts for hotel isolation facilities ends on the 20th of December. It is likely that all of these contracts will be extended and the ramifications of what happens with these facilities will be large said Butler. "If the properties fall out of those contracts there will be a bit of a fight for parity." He said however that Ramada Suites will have good growth "for us personally we have got good growth. Our domestic market is really supporting us and our regional market is supporting Christchurch."
Where to Distribute
This story has an issues based narrative. It is a profile piece on the general manager of Ramada Suites in Christchurch and gives a snapshot of how the hotel industry has been affected during the pandemic. Because it does have a local angle and demonstrates issues it would be best suited at a newspaper such as the Christchurch Star. An example of how this could be implemented into The Christchurch Star newspaper is seen on one of their recent issues about issues with backpackers during the coming Summer.
Contact details for the Christchurch Star
Editor in chief: Barry Clarke
03 379 7100
barry@starmedia.kiwi

Contact details for The Press:
Editor in chief: Kamala Hayman
kamala.hayman@press.co.nz
Recommendations
We suggest social media is used consistently, at least one post a day on Instagram and three each week on Facebook.
Facebook analytics show most people use mobile devices rather than a computer, which suggests they'll be on other social media apps too. It is highly recommended Ramada Suites create an Instagram account to share more content and reach its target audience for this campaign.
When posting on social media, Ramada Suites should be spending at least $50 per month on boosting posts to stimulate engagement with people its trying to reach. The higher the engagement and reach, the more chance for people to stay at the Ramada Suites Christchurch
Currently, the most engagement on the Facebook page was a giveaway. Because this can reach up to 10,000 people compared to most posts with a reach of about 100, the ticket for the Wine and Food Festival should be given away to start the campaign on a high.
If another brand is involved, Ramada Suites should tag them in the post because people tagged will see the post and it can be on their page too and reach even more followers.
There isn't a clear timeframe when people currently view the Ramada Suites social media page, but we recommend posting in the early afternoon, when people are awake and may be on their break. The peak engagement time may vary, but as the campaign progresses, you'll be able to monitor the analytics and know when is the best time to post.
Posting the interactive room tour in early December is advantageous as it's usable for potential guests to get a feel of what to expect.
The team at Ramada Suite should set aside time to plan for upcoming content throughout the rest of the year and make a calendar or schedule to have a clear plan.
You can share content on Instagram and Facebook simultaneously by selecting to publish on the other outlet when creating the post or story, if the accounts are linked.
Content can gain a larger reach by paying for it to be advertised and put in the feed of the demographic selected.
Posts: A photo or video that is shared and is attached to the profile. Hashtags should be included to link content to specific content and can generate more views by people looking at this hashtag.
Stories: Temporary photos and videos that last 24-hours. They are viewed by a user clicking on them. They tend to be more in the moment, which could provide an opportunity to branch out to more relaxed and less corporate material, such as daily life. The layout is vertical and made for cellphones. If you have multiple content to share at once, it is better to share it on a story because it flicks through consecutively, rather than clogging up a user's newsfeed.
Reels: This is a relatively new feature, which is advantageous as it gives an opportunity to have a larger reach as there is less content published, but people enjoy surfing through. Reels is a video feature on Instagram allowing users to post 30 seconds videos and is similar to the TikTok format.
Social Media examples
In order to stand out from contending hotel accounts posting photos that are unique & different from a traditional hotel marketing photo. Take a look at the examples below as an idea on what to post!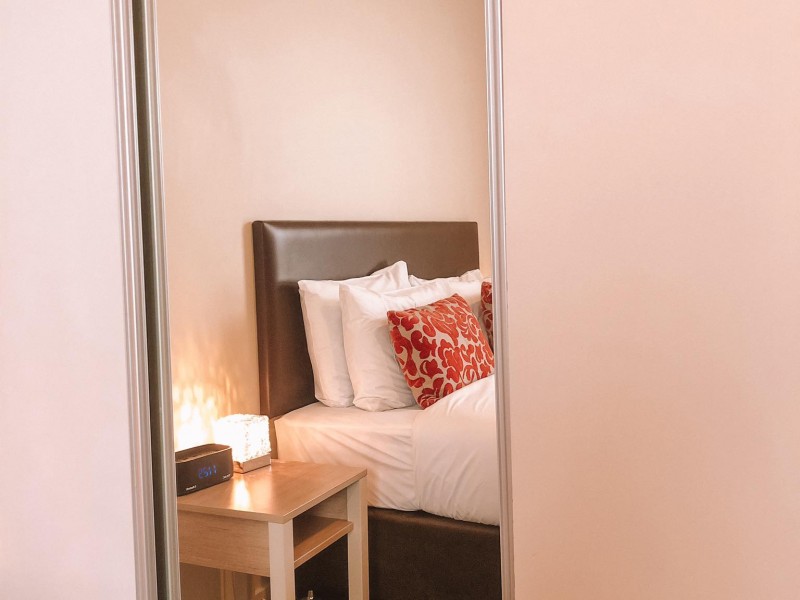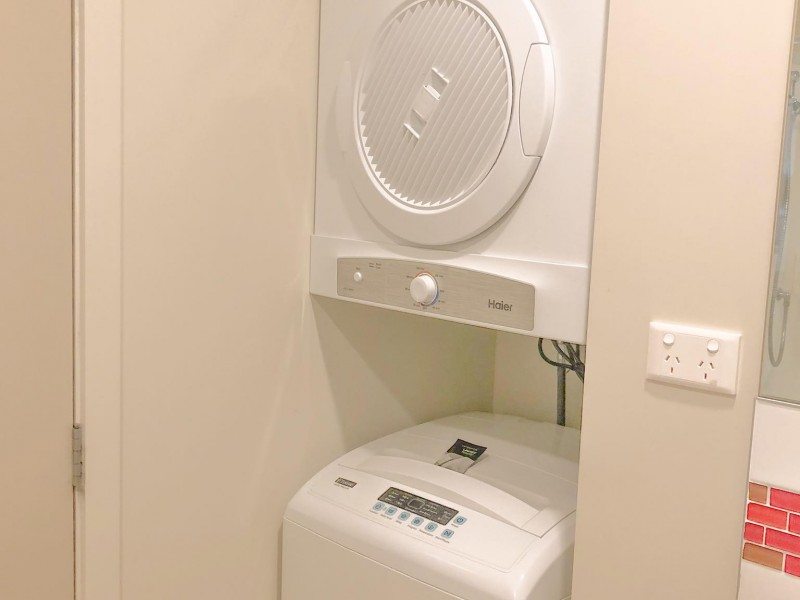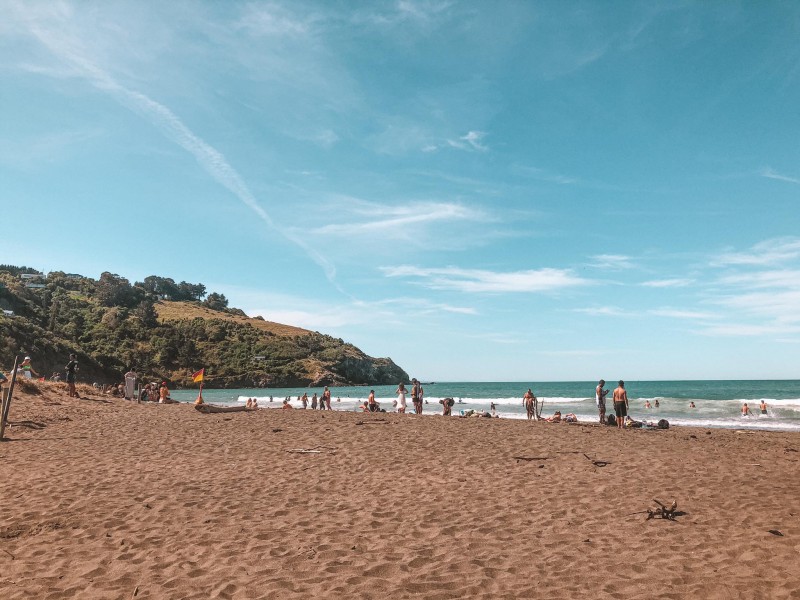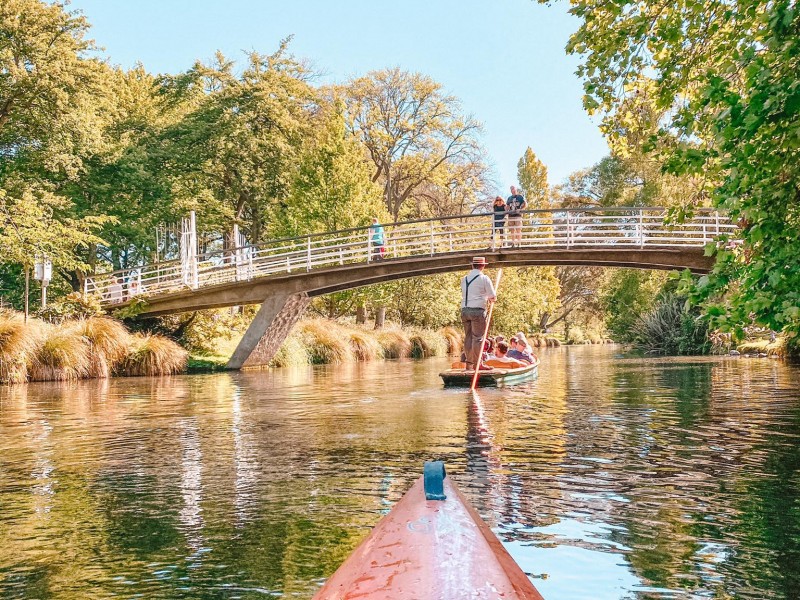 Heart of the City
The Heart of the City shows the hotspots within the city that are desirable Within 1km & 3km of Ramada eg; Riverside, Punting on the Avon, Art GalleryAnything outside of the 5km range eg; The Gondola, Lyttleton & Wineries Make the hotspots stand out as a place to visit but Ramada is the spot to relax at, at the end of the day.
City for Everyone
Showcase the smaller subcultures within the Christchurch region such as: Food, exercise, nature & entertainment with short videos that show off the most unique locals.
Mural Walk
Design a walk that clients can connect with, that shows off the street art all around Christchurch. Patrons can then take and post photos of the street art and post it to social media with the hashtag eg; #muralwalkchch
There is a supporting audio tour which describes artwork, gives facts about the artist, and the meanings of some of the works.
A page dedicated to the Mural Walk will need to be made on the Ramada Suites Christchurch website. The page will have both walks on it as there is only space for one QR code on the brochure.
The page will be set up with the walk title (30 minute or 60 minute) and the audio for each stop with its corresponding number in order so someone can just click on it on their phone and it plays. Once the webpage is set up. The url can be used to generate the QR that will be placed on the front of the brochure that can be scanned to lead straight to the needed webpage.
Making Memories
In Vox Pop style, we will ask people on the street what their favourite Christchurch memory is and use footage from those locations to promote Christchurch as a place to come to. To end the video, we will promote Ramada as the place to harness new memories and foster a sense of nostalgia for Ramada as a place to come back to.
Yes before No
A radio advertising campaign that emphasises Ramada Christchurch's motto to say yes before no. It will take a humorous angle where the Ramada is accomodating reasonable requests and they progressively become more outrageous. Ideally all requests will come from real requests Ramada has had in the past.
Interactive Room Tour
360 degree tour of the Ramada rooms so that clients can see what the rooms look like and the amenities on offer.